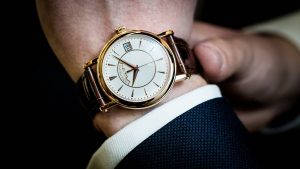 Seven days from now is the real tax filing deadline for 1041 (trust), 1065 (partnerships), 1120S (S Corps) returns that requested an extension in 2016. We often sift through our client and sometimes even prospects lists in our office and reach out on the 8th of September to "check in" and remind folks that a week from now we must be filing a tax return. People with trust income, run businesses and or have partnerships are often busy folks, and the date can sneak up on them. Then, you throw in distractions like Harvey, Irma (way more than simple distractions!) and yesterday EQUIFAX being hacked and everyone scrambling to protect their credit, and it's not hard to imagine someone looking up from their desk next Tuesday and saying, "OH NO….Tomorrow?!?!" The fact is that even for small S Corp owners and mom and pop businesses you need to be walking into or calling your tax preparer today, seeing them this weekend or Monday at the latest and allowing two days for the preparer to get the job done and run the return by the IRS e-file systems for an acceptance code, all before a week from today. Hopefully, this is all well behind you, but if not we are glad to have provided this HEADS UP!
PS: 1040 filing is only about five weeks away, as everyone paying taxes has only until October 16th to have that job done. There is NO DATE for any tax return filing and no additional extensions for any kind of return beyond October 16th!
The post Call your business owner friends and remind them! Time is UP! appeared first on Tax What If Doctor.
Powered by WPeMatico